By Laurie Head
AIS Network Vice President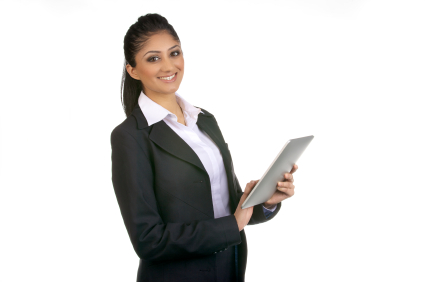 If consumer electronic sales – and particularly those of mobile connected devices (which leverage the elastic resources of various clouds) – are any indication, cloud computing is poised for more growth well into this decade, and surely, beyond.
For the first time ever, U.S. consumer electronics sales are expected to top the $200 billion mark this year. That's according to a new forecast released by the Arlington-based Consumer Electronics Association (CEA). CEA anticipates that the industry will grow 5.9% this year – 2% higher than previously expected – to more than $206 billion. Sales growth is projected to continue into 2013, when industry revenues will likely reach nearly $216 billion.
Sales of mobile connected devices, led by tablets, have pushed overall industry revenues to record highs: Tablets are expected to reach $29.1 billion in shipment revenues this year, $10.8 billion more than forecasted in January, representing 83 percent sales growth year-over-year. Unit sales are expected to reach 68.5 million.
"The CE industry is offering what consumers want during these uncertain economic times: innovation and value," said CEA President and CEO Gary Shapiro. "Consumers' desire for connected devices is pushing projected revenues higher than originally anticipated, but the long-term health of our industry relies on a strong and growing U.S. economy."
Smartphone sales will also see continued growth this year and will remain the primary revenue driver for the industry. Shipment revenues for smartphones are expected to reach $33.7 billion in 2012, with more than 108 million units shipping to dealers, up 24 percent from 2011.
Laptop sales continue to increase as consumers demand mobility in computing solutions. Led by the introduction of ultrabooks, overall laptop sales to dealers are expected to reach $14.9 billion, with 21.3 million laptops shipping to dealers.
"Tablets are the fastest-growing product category in the history of the CE industry, and sales will continue to increase as more products hit the market, offering consumers more choices in size, price, operating systems and app ecosystems," said Steve Koenig, CEA's director of industry analysis. "With U.S. household penetration of smartphones surpassing the 50 percent threshold, we're seeing slowing sales of dedicated devices, as consumers seek singular devices that can perform multiple functions. We expect this trend to continue into 2013."
CEA publishes the U.S. Consumer Electronics Sales and Forecasts (July 2012) twice a year, in January and July.
It was designed and formulated by CEA to be the most comprehensive source of sales data, forecasts, consumer research and historical trends for the consumer electronics industry. The complete report is available free to CEA member companies. At the CEA store, non-members may purchase the study for $2,000.