Infrastructure Monitoring
Avoid costly compliance errors. AISN's 100% Compliance Guarantee includes infrastructure monitoring services that save time and money and decrease your risk of compliance failure.
AISN's experts provide a wealth of experience in monitoring, performance management, and disaster recovery. Our 24/7/365 state-of-the-art monitoring systems, including sophisticated data security tools and processes, help to ensure and optimize the availability and responsiveness of your hardware, software, and services. We'll keep your critical applications and sensitive data running should disaster strike and help you guard against data breaches that threaten your compliance.
AISN clients have access to a wide variety of fully supported, advanced monitoring tools, including a web-based reporting site, that offers detailed information about the full-system security of their hosted environment and robust system log management, which details who is accessing a site.
Our sophisticated controls and the transparency of our documentation significantly reduce discovery time during compliance audits. The benefits to the client are: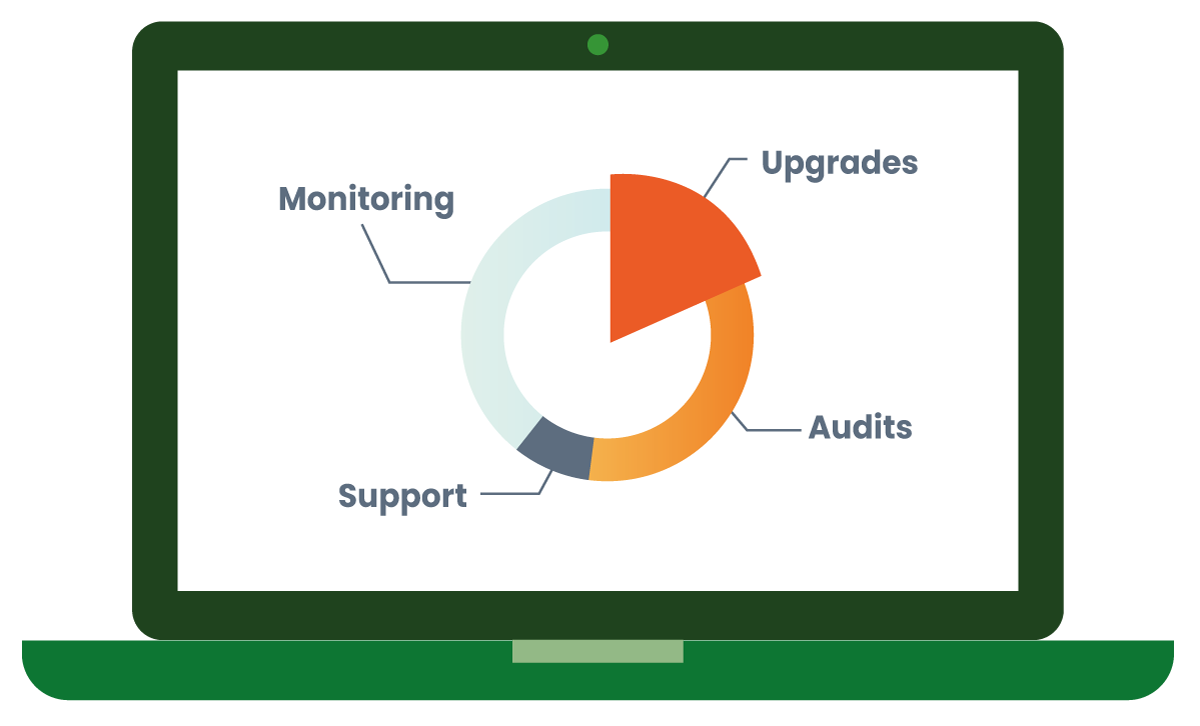 For our compliant cloud hosting clients, we also offer:
At AISN, we don't believe that "one size fits all" is the way to offer cloud solutions. Our business model is built on the belief that our clients deserve customized cloud platforms designed to meet their compliance, security, and operational needs. We have answers if you have questions about the cloud or cloud enablement services. Our experts are always happy to discuss your needs, so contact us today.