Careers at AIS Network. Be a Part of a Growing, Customer-Focused Company That's on Virginia Business Magazine's "Best" List.

"100 Best Places to Work in Virginia"

- Virginia Business Magazine, February 2023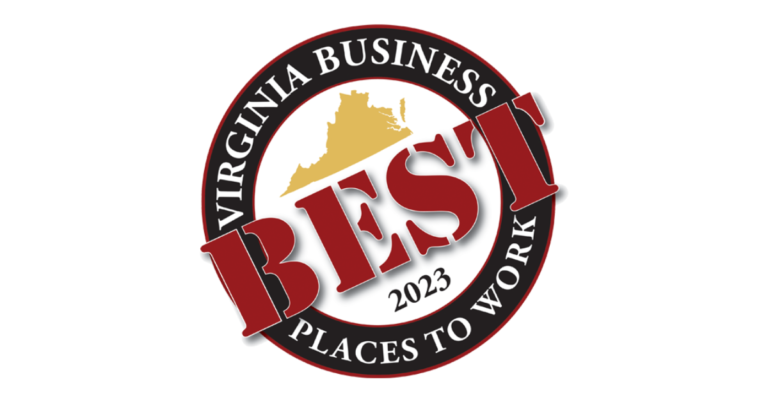 Our people are why AISN is one of the 100 Best Places to Work in Virginia. We

love talent, creative thinking, positive energy and a go-getting attitude. Do you have what it takes? Build your IT career at our award-winning company.
Is AISN the Career for You?
AISN provides cloud enablement, information security and risk management, managed services and application development to the Commonwealth of Virginia and large enterprises across North America.
Use Your Powers for Good! Join the AISN Team.
AISN offers rewarding positions that will challenge your abilities and help you advance your career as you contribute directly to AISN's growth.
Want to join our expanding team?
Please review the openings to the right. Then, email a résumé and cover letter to resumes@aisn.catsone.com. In the "Subject" line, please include the position for which you are applying.
As we continue to expand our company, we recognize that it takes a dedicated, talented team to keep AISN growing.
If you get jazzed about exciting new technologies, collaboration with highly creative teammates, and making clients "even happier," then AISN is the place for you.
If you thrive on achievement, embrace the value of excellent provider/ client communication, and perform your best work in a culture that respects you and values your contribution to the team, then AISN is the place for you.
If you want to have fun while you channel your talents and energy into meaningful success for the company and yourself, then AISN is the place for you.
Who We're Looking for....
We're seeking professionals with knowledge, expert technical skill, great communication abilities, enthusiasm and the drive to succeed. In turn, we will provide you with an excellent opportunity to work alongside dedicated professionals and enhance your skills in a high-growth industry segment.
We offer a respectful and inclusive work environment that encourages creativity, individual initiative, professional growth, team collaboration and entrepreneurial spirit. Although we have a physical "downtown" office, a majority of our employees prefer to skip the commute and work remotely. We've been supportive of a secure remote work environment since 2010 — before it was it even popular or necessary.
AISN celebrates diversity and is an equal opportunity employer. Employment selection and related decisions are made without regard to sex, race, age, disability, religion, national origin, color, or any other protected class.
Why Working for AISN Is Awesome
Just ask our team. There's a reason why AISN employees and their families thrive, and that begins with our culture.