Healthcare Cloud Services: HIPAA & HITECH Compliant
Moving to the cloud is no small matter. It requires the help of an experienced HIPAA cloud services provider with a proven track record. The right healthcare cloud hosting partner will ensure a smooth transition, while the wrong one will slow you down and could potentially create even bigger problems down the road. 
100% Compliance is Non-Negotiable
HIPAA-compliant cloud solutions offer a multitude of benefits for the healthcare industry, such as remote file sharing, increased storage capacity, secure application development and more. Cloud computing enhances patient care and team collaboration, and it does so at a cost-effective price.
While it's expected to become the healthcare IT infrastructure standard in the not too distant future, many in the industry are still holding back. The reluctance to fully embrace cloud computing technology is driven by an understandable fear.
Simply put, health organizations are reluctant to yield control of their data to a provider who may not fully understand and/or adhere to HIPAA regulations. Given the potential fallout, it's no wonder.
Between the sensitive patient data that's at risk, data breaches becoming more prevalent and the need for compliance, IT decision-makers must not only understand, but also trust in, the cloud solutions they implement. Their IT infrastructure depends on it.
At AISN, we pride ourselves on offering a 100% compliance guarantee backed by an SLA that's unsurpassed in the market today.
Since 1993, we've built our reputation on high security/high compliance solutions for large public and private enterprises. Exceeding the compliance mandates for the HIPAA, NIST security control framework and other regulations, remains our singular focus as we meet the high bars set by our most demanding healthcare, financial and government clients.
Criteria for Evaluating a HIPAA-Compliant Cloud Provider
The ideal partner should be able to offer:
The Healthcare Information and Management Systems Society (HIMSS), the leading organization representing IT professionals working in the U.S. healthcare industry, has also presented five more criteria to consider when evaluating a HIPAA cloud services provider.
Five Most Important Criteria When Evaluating a Healthcare Cloud Services Provider
Ready to get started? We'd be happy to provide peer references.
#1 Willingness to Enter a Business Associate Agreement (BAA)
We'll readily provide and sign a BAA that is specific to the cloud hosting and services that we provide. We follow BAAs to the letter and will guide you through the process of understanding the rights and responsibilities established under the BAA.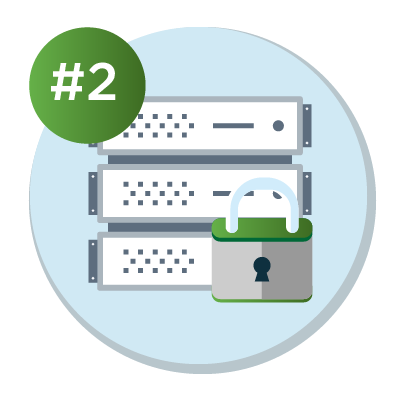 #2 Physical Security of Cloud Service Provider and/or Data Center
Our trusted, primary Tier III and IV data centers are SSAE 18 and SOC-certified, disaster-resilient and fault tolerant – with all the security features that you'd expect of a world-class cloud hosting provider. Our data centers are also in multiple locations throughout North America, broadening your failover, online backup and disaster recovery options. Ask us about our international footprint too.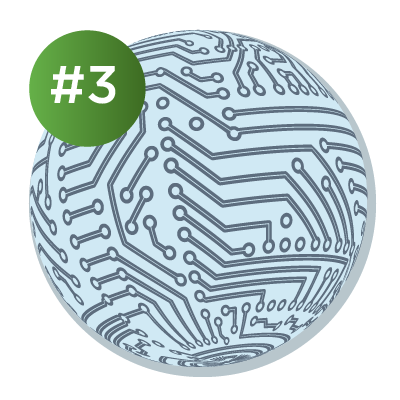 #3 Technical Security of Cloud Service Provider and/or Data Center
Because HIPAA/HITECH protects ePHI, we are required to achieve the highest levels of security within our data center and throughout our processes and controls. Our SLA is unsurpassed in the industry.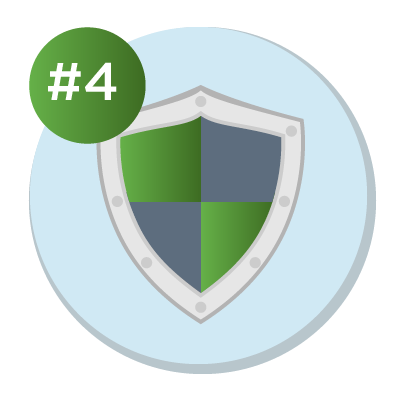 #4 Compliance With Regulations and Laws
Our 100% Compliance Guarantee applies to all our clients. We guarantee that your AISN-hosted environment will pass its HIPAA audit. An independent auditor routinely audits our administrative security, processes and controls to ensure our compliance with established standards, reports and control frameworks for NIST, HIPAA/HITECH, PCI DSS, SOC and more.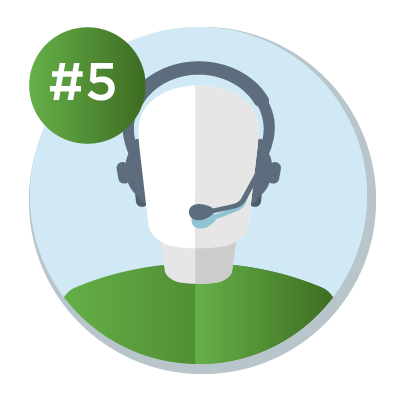 Since our inception in 1993, service excellence has been our hallmark. Whether you need minimal support or high-touch 'white glove' service, our hosting experts integrate seamlessly into the fabric of your own IT team. Our certified auditing services professionals are also at hand whenever you need them. With us, you'll always know who to call when you need help.
Want to Learn More About Our Best-Selling Solutions and Services?
At AISN, we don't believe that 'one-size-fits-all' is the way to offer cloud solutions. Our business model is built on the belief that our clients deserve customized cloud platforms designed to meet their specific compliance, security and operational needs. If you have questions about the cloud, we can assist. Our experts are always happy to discuss your needs. Get in touch with us today.