In this area you can find a selection of resources, downloads, videos and case studies from the AIS Network and our wonderful clients.
VDOE Accepts RVATech Award for Virginia School Quality Profiles
Our client, the Virginia Department of Education, was awarded RVATech's 2017 "Innovation in Utilization Award" for its Virginia School Quality Profiles state report card. AISN worked closely with the VDOE to develop and host the website. Accepting the award were VDOE Director of Communications Charles Pyle, former VDOE Director of Educational Information Management Bethann Canada (retired), AISN CEO Jay Atkinson and AISN VP Marketing Communications Laurie Head. (May 2017)
In this introductory video, AIS Network explains a little about managed cloud hosting options and the differences among Tier I, Tier II, Tier III and Tier IV data centers. (August 2012)
In AIS Network's Internet Pioneer Series, AISN Chairman Kurt Baumann discusses his role in founding the first Japanese commercial ISP in the early 90s. (August 2011)
Hailed as the "Father of Managed Hosting," Digex founder Doug Humphrey is an AIS Network advisor. In our Internet Pioneer Series, he discusses entrepreneurs and the cloud. (July 2011)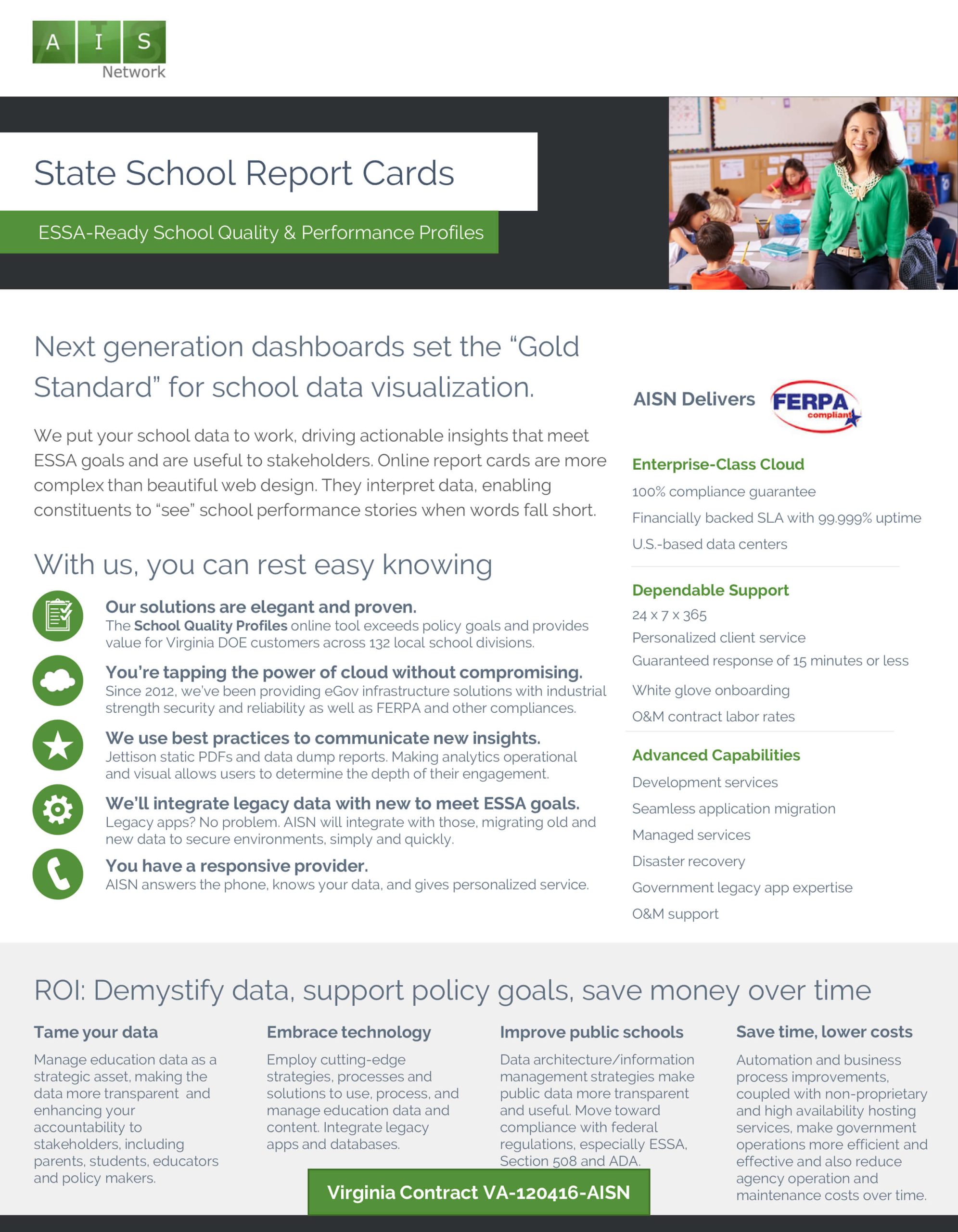 AISN has experience utilizing data visualization techniques to design and engineer state school report card sites. Read more about our most recent award-winning work in this area.
When it comes to PCI compliance, hire only the best. Read more about how we architect payment portals to ensure smooth and secure transactions.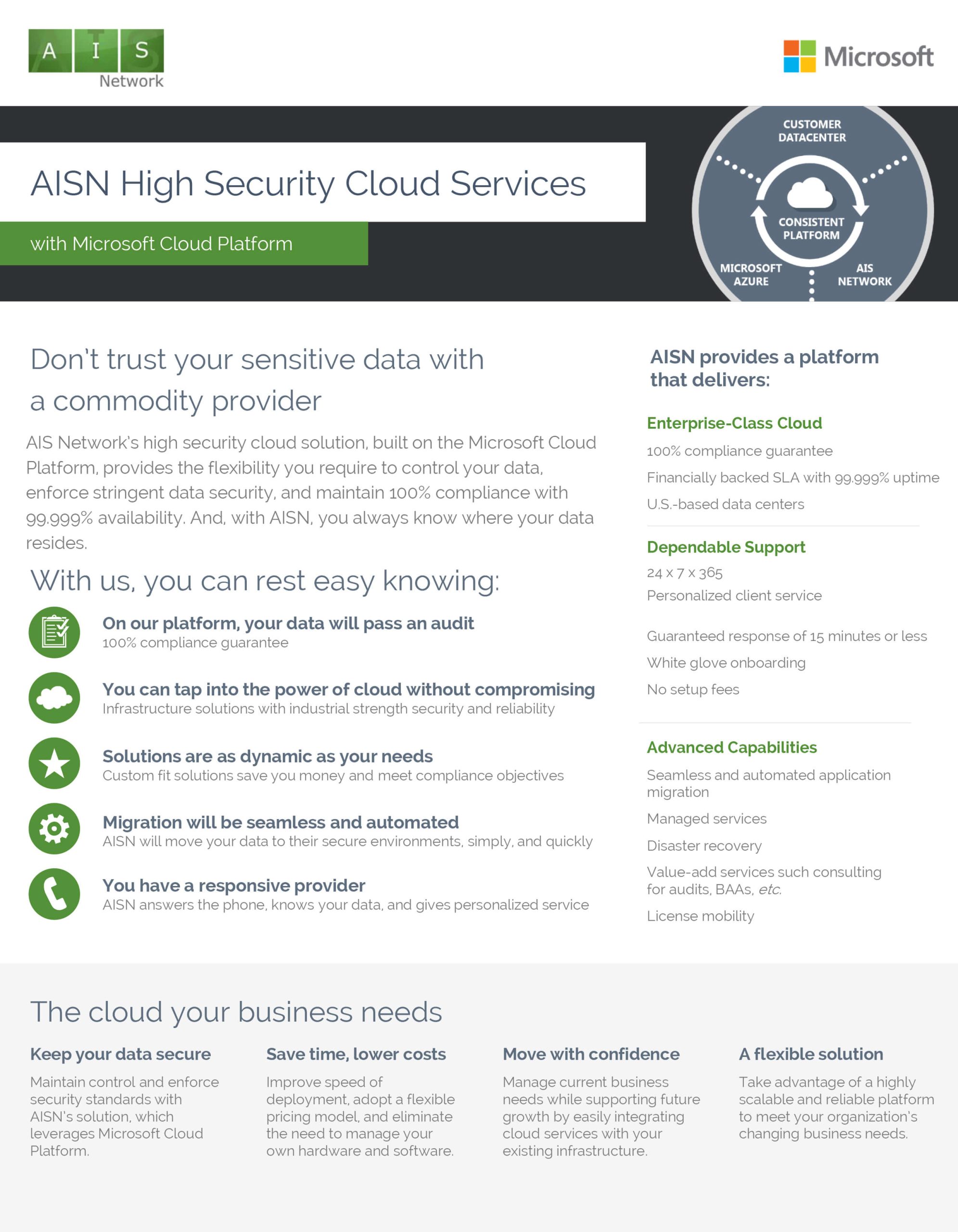 AISN specializes in High Security Private Cloud. Ask about options for hybrid cloud architecture too.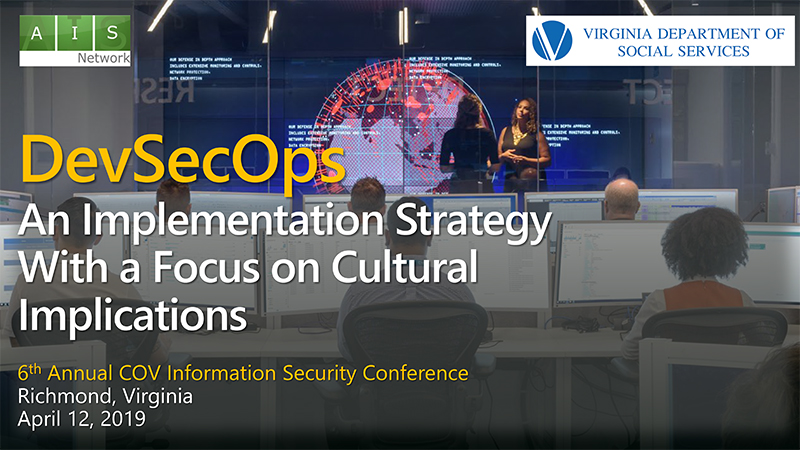 AISN's Eddie McAndrew and the Virginia Department of Social Services' Barry Davis presented "DevSecOps: An Implementation Strategy With a Focus on Cultural Implications" to the 6th Annual Commonwealth of Virginia Information Security Conference, which was held April 11-12, 2019, in Richmond.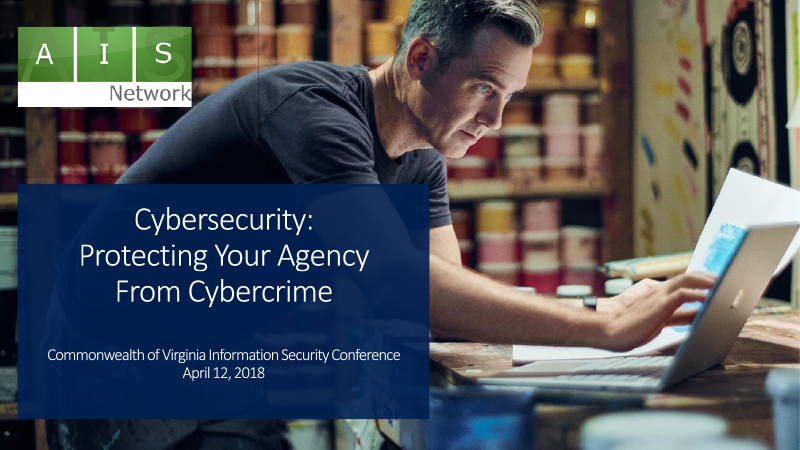 AISN presented "Cybersecurity: Protecting Your Agency From Cybercrime" to attendees at the 5th Annual Commonwealth of Virginia Information Security Conference, which was held April 12, 2018, in Richmond.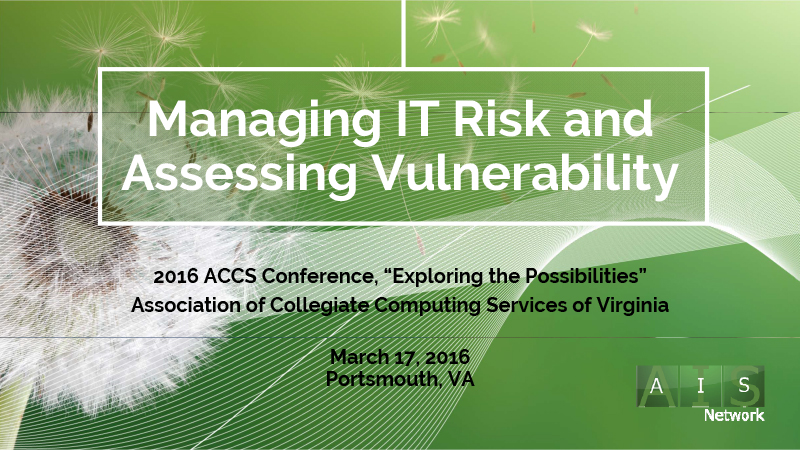 AISN presented "Managing IT Risk and Assessing Vulnerability" to the 26th Association of Collegiate Computing Services (ACCS) Conference, which as held March 16-18, 2016, in Portsmouth, Va. More than 500 higher education IT professionals and vendors attended the conference to learn, collaborate and network.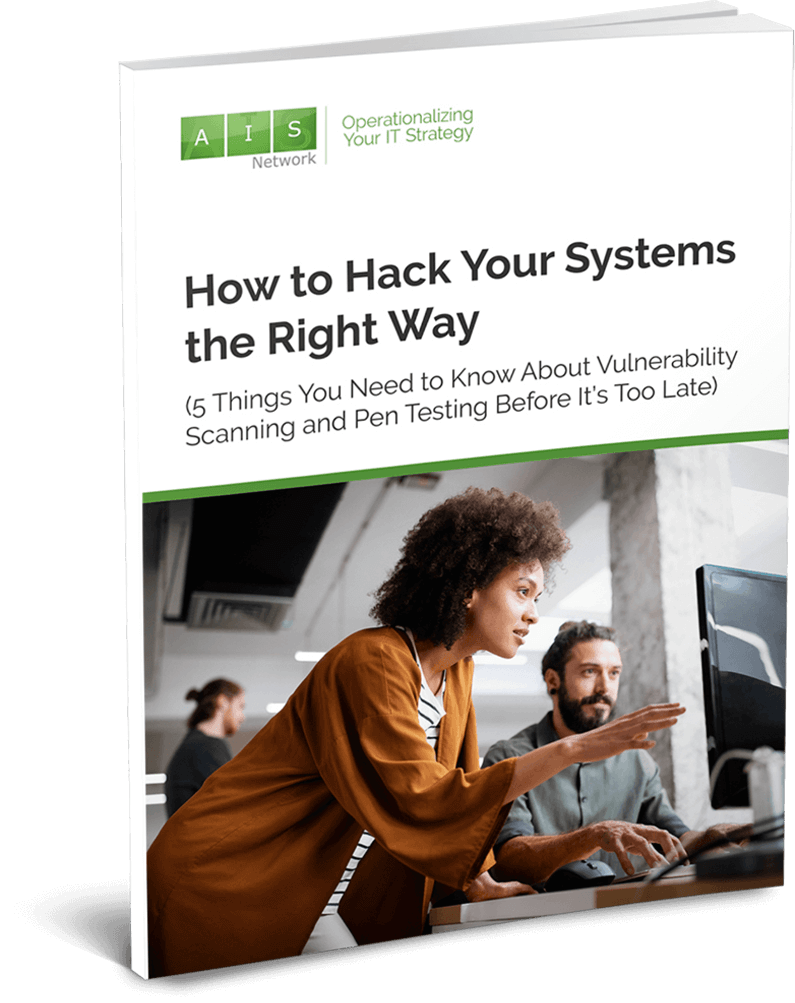 How to Hack Your Systems the Right Way
In this guide, you'll get the inside scoop on what vulnerability scanning and penetration testing include, why they're so important and how to make sure you're getting the most out of them.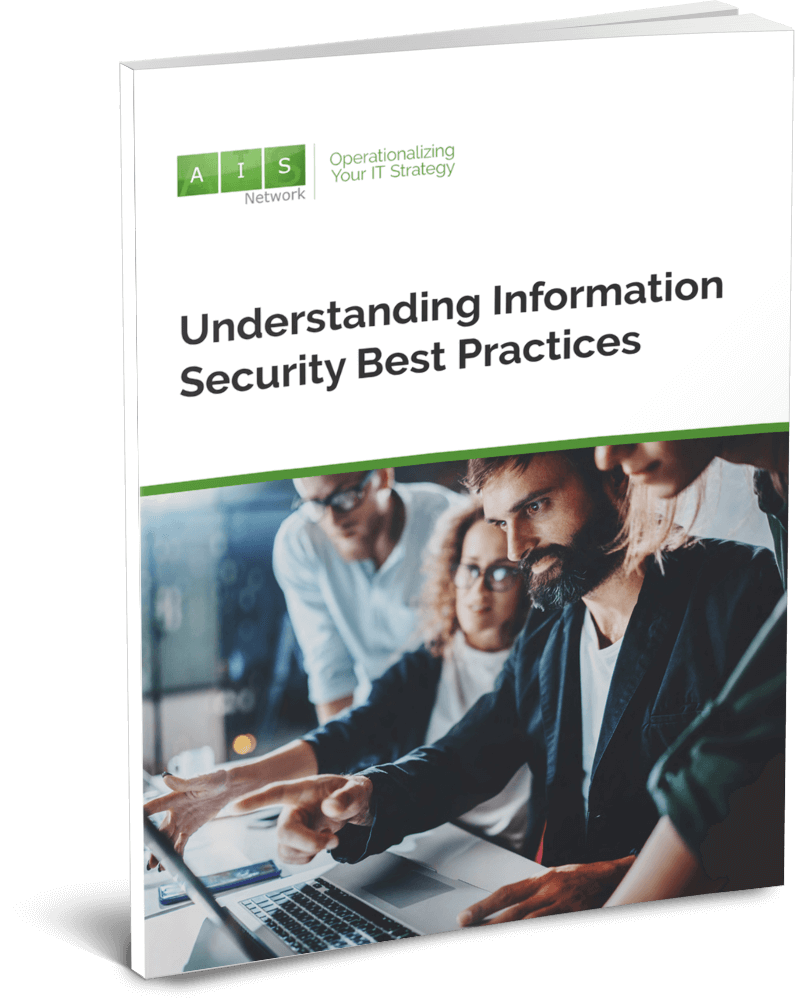 Understanding Information Security Best Practices
In this guide, you'll learn everything you need to know to assess risk and develop a plan to respond to incidents.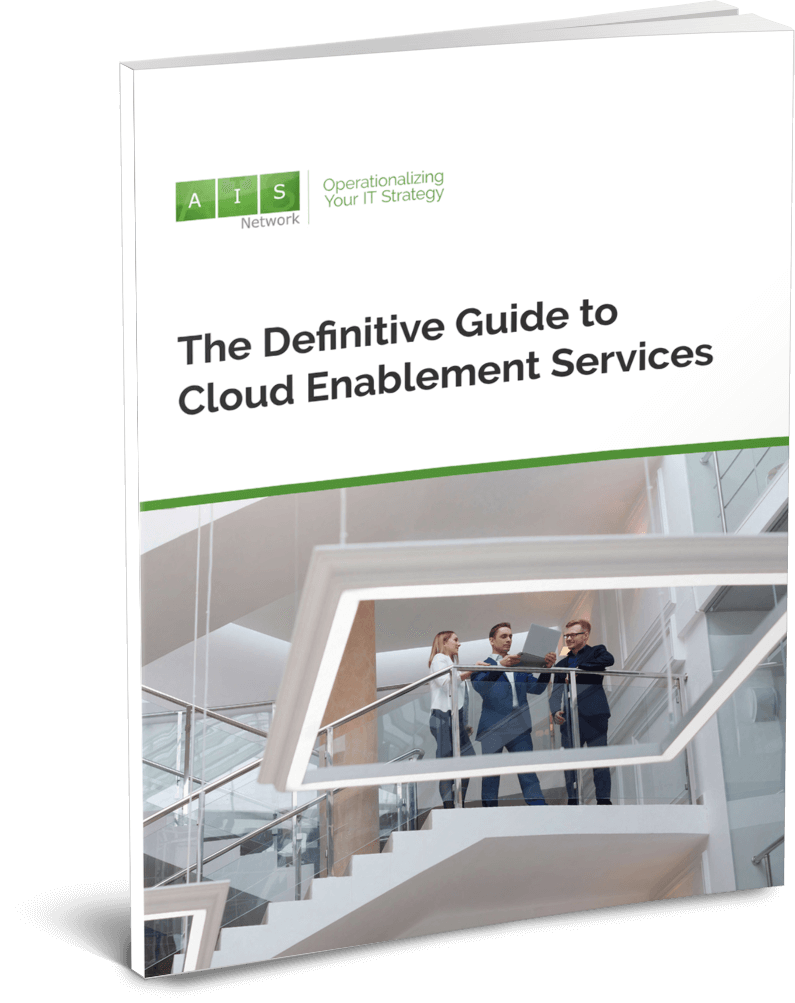 The Definitive Guide to Cloud Enablement Services
80% of organizations report operational improvements after moving to the cloud. Shouldn't your organization leverage cloud technologies? Download the guide to learn how to maximize the benefits of cloud today.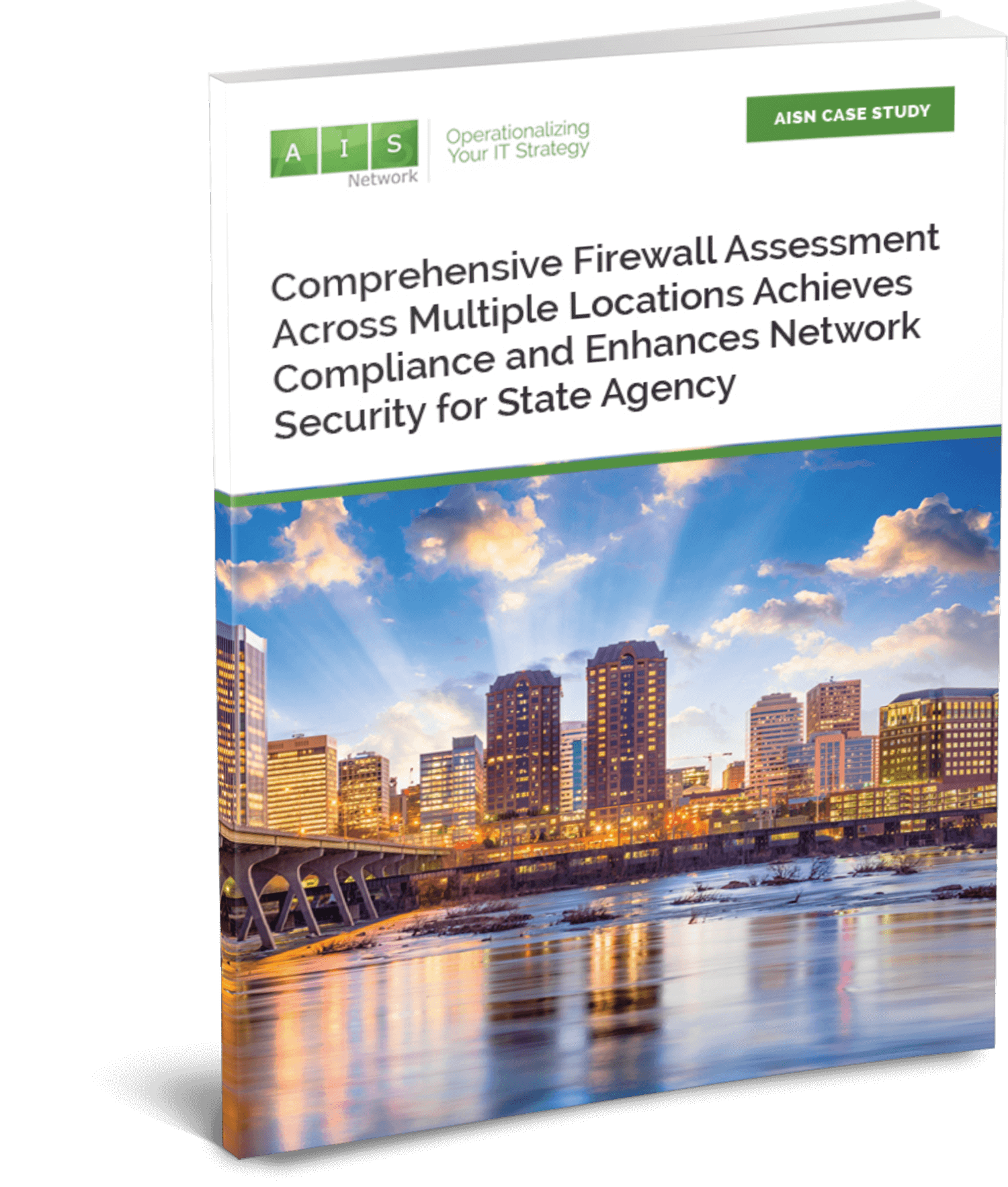 Comprehensive Firewall Assessment Across Multiple Locations Achieves Compliance and Enhances Network Security for State Agency
When a $124 million state agency needed a comprehensive firewall assessment to strengthen the security of their network, meet audit requirements and ensure they were implementing best practices, they turned to AISN.
Learn how the award-winning AISN team solves infrastructure, cybersecurity, development and design challenges for clients with deep compliance and security needs. Additional examples of our team's front-end design are available via a password-protected site (upon request).
Virginia IT Agency Customer Care Center
AISN's Directory Services Team enabled more than 3,200 new state emergency response workers to hit the ground running during the COVID-19 pandemic.
Northern Virginia Mental Health Institute
The custom brochure website that AISN designed for a hospital has been recognized for design excellence by the 2019 Digital Health Awards and 2019 eHealthcare Leadership Awards.
Virginia Department of Forestry
The state agency growing seedlings for Virginia landowners has profited from a new, award-winning ecommerce website built by AISN. The site earned gold awards from the 2020 Marcom Awards and DotComm Awards and was recognized by the 2020 Interactive Media Awards.
Virginia State Agency Firewall Assessment
AIS Network Information Security and Risk Management Team demonstrate the expertise to perform a comprehensive firewall assessment in order to strengthen network security, meet audit requirements and ensure best practices.
Virginia Department of Small Business and Supplier Diversity
AIS Network's web development team completed a redesign and launch of SBSD's Business One Stop Website. Business One Stop, which provides aspiring entrepreneurs and business owners with resources they need to plan, develop and expand their business.
At AISN, we don't believe that "one size fits all" is the way to offer cloud solutions. Our business model is built on the belief that our clients deserve customized cloud platforms designed to meet their specific compliance, security and operational needs. If you have questions about the cloud or cloud enablement services, we have answers. Our experts are always happy to discuss your needs, so get in touch with us today.