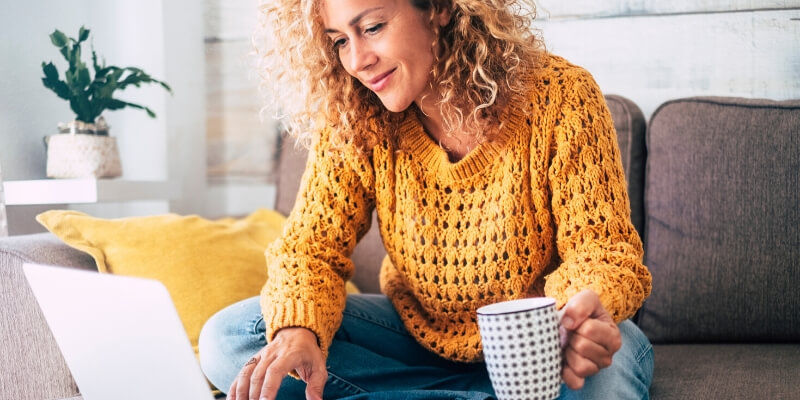 The importance of network security has never been more vital.
A flexible information risk management program is critical as your organization's risks evolve. But the COVID-19 pandemic has revealed a security vector often overlooked by many businesses: the cybersecurity risks of remote work.
Companies require staff to work from home in record numbers to weather the pandemic and comply with lockdown orders and social distancing guidelines. But the virus isn't the only threat they're facing.
With so many employees working from home, business networks are being tested in entirely new (and often unexpected) ways. Traffic loads are different, and people are accessing shared files in new ways and communicating using untested tools. Necessity may be the mother of invention, but all these novel tools and strategies increase the cybersecurity risks of remote work. Your organization must be prepared to address new threats and vulnerabilities if you want to escape the pandemic unscathed.
Cybersecurity Risks of Remote Work
What kind of information security risks are associated with remote work? Your organization's specific threats and vulnerabilities will vary based on the nature of your business, your systems, and what kinds of data you collect.
Did You Know?
86% of executive team members say data breaches are
more likely
when employees work out of the office. 57% of CIOs suspect their mobile workers
have been hacked
in the last year.
Let's look at some of remote work's most common cybersecurity risks.
Unsecured Network Access
You can control your company's networking and wifi in your offices to prevent unauthorized parties from accessing your business-critical systems or data. Working from home means your employees are using their wifi networks, which are unlikely to include stringent security measures.
Unsecured Devices and Programs
While company-owned devices can be regularly inspected and updated to maintain security standards, one of the cybersecurity risks of remote work appears when your team uses devices, programs, or platforms not officially sanctioned by your IT department. "Shadow IT" — when your employees solve new problems by adopting untested solutions — can dramatically increase the risk of your data or systems being compromised.
Phishing Scams
Scams in which online criminals pose as people or organizations your employees might trust with sensitive data have skyrocketed since the pandemic began. When regular in-person meetings or conversations can't happen, your staff may not question an email request that appears to come from within the company.
What Is "Mature" Security?
When the COVID-19 pandemic forced millions of organizations worldwide to change their way of doing business almost overnight, many found themselves without the appropriate anticipatory cybersecurity plans in place.
They were ill-prepared for the new attack vectors that remote work would create and lacked the employee training, processes, policies, infrastructure, and staff they needed to protect themselves. Many organizations struggle to catch up, and daily breaches lead to time, money, and reputation loss.
Did You Know? The maturity of your information security can be measured by how close you are to mastering the "4 Ps": Protection, Prevention, Preparation, and Preemption.
Mature security includes countermeasures you need today, ensuring the flexibility to counteract new situations. Companies that are ready for abrupt changes in their regular IT risk assessments — even if they don't know what those changes might be — have a significant edge over those who only have a locked-down plan to deal with their known attack vectors.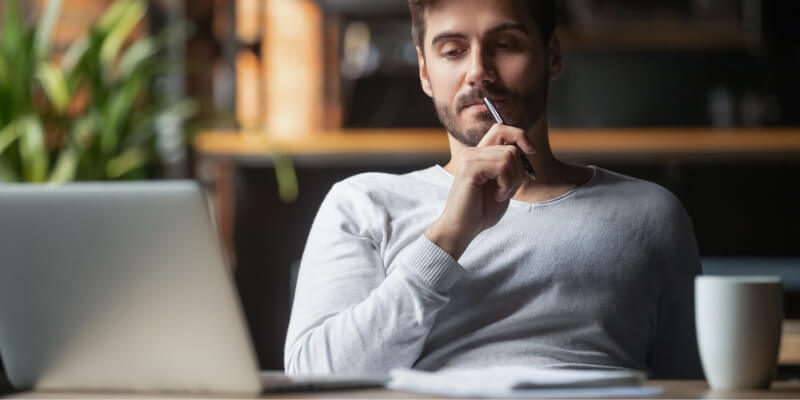 Assessing Security Maturity
The information security threats your organization faces are continually evolving. And experts predict that working from home won't automatically disappear from most industries when the pandemic ends. That's why the cybersecurity risks of remote work are something you should prepare for in the long term.
Did You Know? Attackers are constantly updating their skills and toolsets. The 2020 State of Malware Report shows the following threats increased in 2019:
Adware
+463%

RiskwareTool
+52%

Backdoor
+14%

Hacktool
+224%
A security maturity assessment isn't just a list of items you can check off once and be done with them. It's an ongoing system of internal checks, attack vector and response research, regulatory maintenance, and standards updates. It can provide your management team with valuable insight into your strengths and weaknesses and illustrate the value of current and future investments in information security.
Make sure your assessment of security maturity includes the following:
Concerned About Information Security?
The experts at AISN can help you develop, implement, and adapt information security programs to protect your organization against the cybersecurity risks of remote work. Talk to us today about assessing your risk, understanding your security maturity, and developing an information security program that meets your needs.