The key to a successful cloud transition is a solid cloud enablement strategy. It's the foundation upon which your whole migration stands. A carefully considered, well-researched plan will ensure your organization can maximize the benefits of cloud deployment.
But what if you don't have the expertise or skills needed to plan, develop, and execute a move to the cloud? What do you need to do? Everywhere you look, you hear about organizations moving to the cloud. But what you don't see is what's involved in that transition.
In this post, we'll offer you some tips on developing your own cloud enablement strategy: what to look for in a partner and how to prepare for your migration.
4 Tips for Successful Cloud Enablement Strategy
1. Understand Your Needs
Before you can begin implementing a cloud enablement strategy, you need to understand the benefits that cloud will offer your specific organization as well as any roadblocks or challenges that you may encounter. Developing a cloud readiness assessment — either on your own or in cooperation with a managed cloud provider — will give you a clear idea of what to expect and where to start.
2. Consider the Architecture
Once you've completed your assessment and set goals for your company's cloud migration, you can begin to plan. What kind of cloud services does your organization need? You'll need to consider all the components of your cloud computing architecture:
Front-End Platform: Where your customers interact with your business
Back-End Platform: Where your data and applications live and your staff works
Cloud-Based Delivery: Managed services (software, development, infrastructure) you access through a partner
Networks: The connections between all the moving parts
It's important to have a clear idea of your requirements and goals for each of these components before you move on to the next step. If you try to design a cloud enablement strategy without a picture of what you require, you'll end up with a patchwork solution that doesn't work as efficiently as it could, rather than a cloud solution designed specifically to meet your needs.
3. Select a Cloud Environment
There are a few different types of cloud from which to choose and you'll need to understand the differences, benefits, and drawbacks of each to ensure you select the right one for your needs.
Public Cloud: Owned and operated by a third-party cloud provider and used by multiple tenants
Pros: Inexpensive, low maintenance, high scalability, very reliable
Cons: Limited flexibility, resources are shared with other tenants
Private Cloud: Owned and controlled solely by the organization using it
Pros: Increased flexibility, very high security, high scalability
Cons: Higher cost, reliability can vary depending on the provider
Hybrid Cloud: A combination of both public and private cloud solutions
Pros: Less expensive than private, high scalability, very reliable, high flexibility, high security
Cons: More complex to implement
4. Choose the Right Partner
Cloud architecture is both an art and a science, and designing and implementing a successful cloud enablement strategy requires a very specific set of skills. Choosing the right partner — someone who can help you develop and plan your deployment, not just sell you a service — can mean the difference between success and failure.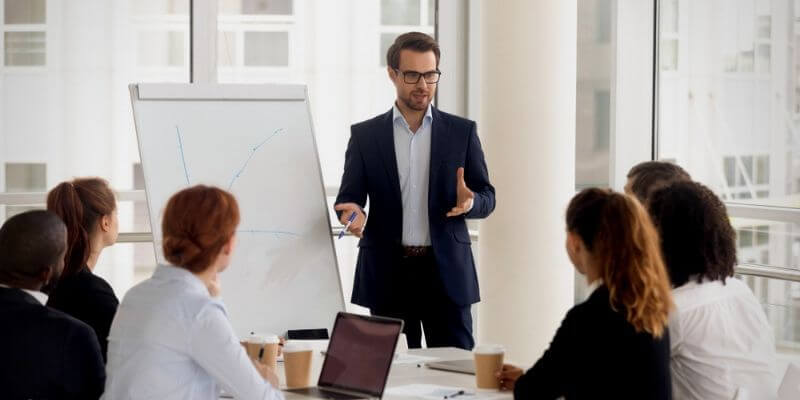 But how do you find the right partner? This checklist will help you identify a partner for your cloud enablement strategy:
Expertise:
Look for a partner that can point to specific certifications it has or industry standards it upholds, rather than just offering broad descriptions of skills and knowledge.
Visibility:
A good cloud services partner will offer visibility into their practices and provide details on how they'll maintain standards and skill levels.
Partnerships:
Examine who your potential cloud enablement partner has relationships with and who they'll rely on to provide the services you need.
Service:
Does the partner you're considering provide all the services you'll need? What guarantees do they offer, and what happens if they fail to meet those guarantees?
Reliability:
Take a look at their performance over the last year and compare it to their SLA. Do they actually provide what they promise?
Recommendations:
Talk to other clients who've partnered with potential providers on their cloud enablement strategies. Read reviews, especially from organizations with needs similar to yours.
Need Help with Your Cloud Enablement Strategy?
At AISN, we bridge the gaps between complex business problems and cloud solutions. We'll take the time to get to know your business so we fully understand how to serve the people who will use the final product and optimize the systems and networks that tie in.
Our experts can help you navigate the complexities of cloud adoption, manage risk, and create a comprehensive cloud enablement strategy. We're here to answer all of your questions. Drop us a line now.