By Laurie Head
AIS Network Vice President
Choose a provider based on its ability to provide a cost-effective architecture and high-quality customer experience for your envisioned use case.

—Gartner, Inc., "Magic Quadrant for Web Hosting and Hosted Cloud System Infrastructure Services"
So, you've decided to outsource your hosting. How do you choose a provider? It's a bit tricky, so think carefully.
Your IT is mission-critical and that's why selecting the right hosting provider is crucial to your business' success. There are a number of key considerations to keep in mind when you are evaluating a hosting provider as a potential IT partner for your organization.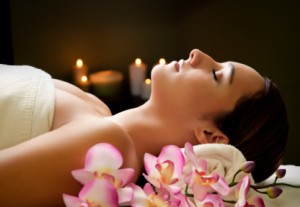 Keep in mind that the relationship you have with the IT provider you invest in and work with will be an intimate one, so it's important that you're comfortable will their ability to deliver "mission-critical confidence" on multiple levels.
Ask yourself:
How long has the company been in business? Will it be around in five years?
Is the company profitable and financially sound?
What is the company's reputation for customer service and which experts will be on your business account team?
Are they actively listening to you and working with you to understand your specific requirements?
Do they provide unlimited 24x7x365 support or is it fee-based?
Have they gone through the SSAE 16 audit and are they certified?
What is the quality of the company's data center? Its infrastructure? Its networking?
What type of security will they provide and are they capable of installing patches quickly when faced with a security threat?
What type of hardware will be used to host your business?
Do they actually deliver everything that they guarantee (uptime, reliability, etc.)?
Do they offer a range of hosting services that will meet all your needs?
What are their capabilities for developing a disaster recovery program?
Do they support the compliance standards that are important to your business?
Are they actively investing in upgrading and growing their infrastructure?
Are they actively investing in new product offerings and services?
What monitoring portal do they offer their customers?
What are their backup and reporting policies?
Are they helping you to understand fully the costs, including any "fine print" items?
Are they committed to helping you grow your business and your brand?
Will you be able to sleep at night with 100% confidence that your IT infrastructure is in good hands?
If you are not asking the right questions, you will not get the specific information you need to make an informed decision about your hosting solution. Once you're confident that you have greater knowledge about the hosting provider, you can move to the next phase, which includes getting a quote that you understand and checking the company's references.
In the end, is "price" what counts? No, your hosting provider selection should be not solely based upon the pricing quote but rather based upon a unique combination of features and services offered at a price that's right for your business.
Remember, this is a mission-critical decision that you need to feel good about, and the hosting provider you choose should make you feel 100% confident.
Need help defining your technical criteria for hosting? Having a tough time writing an RFP? Let us know. We'll be glad to lend a hand.