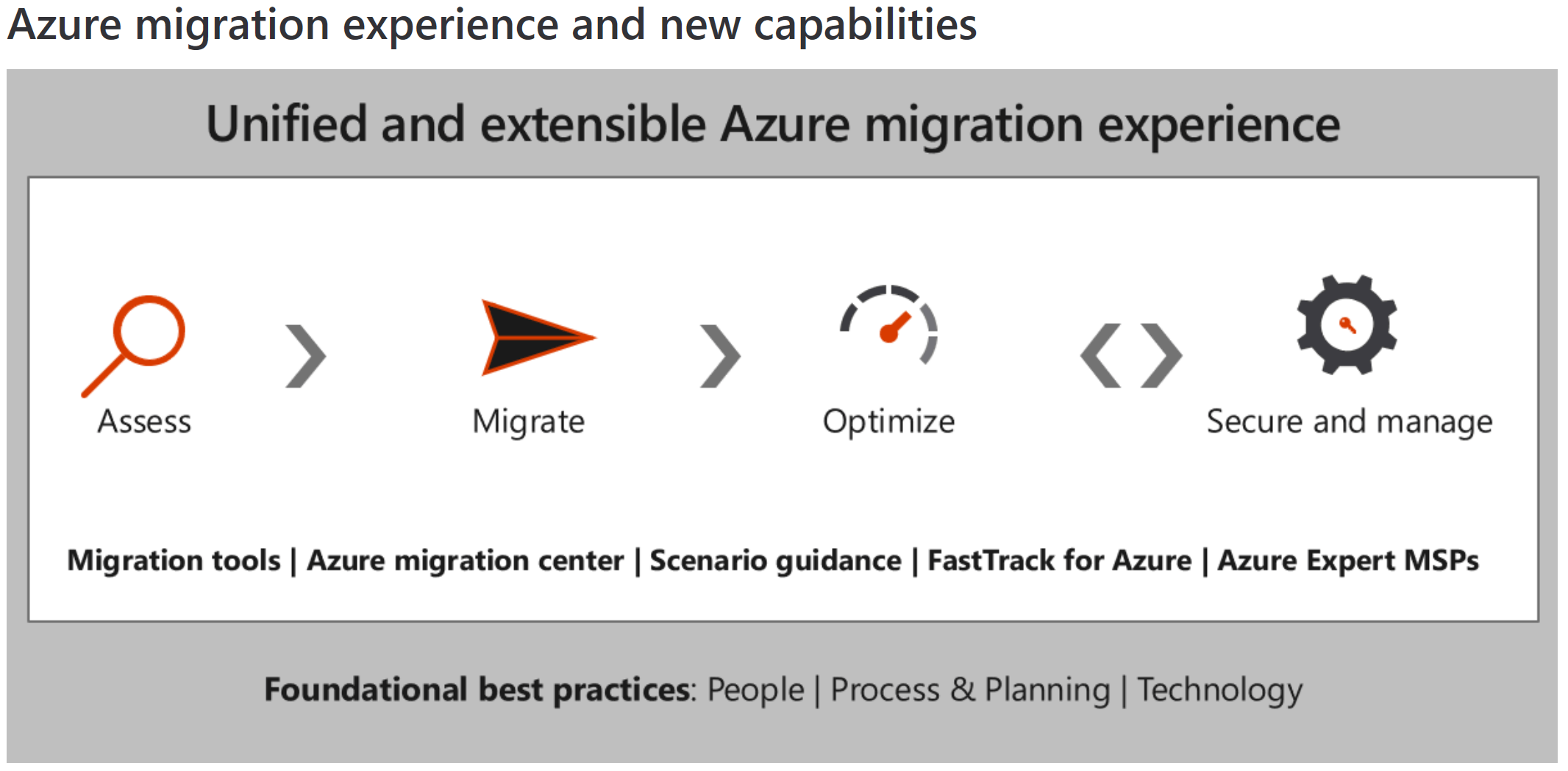 We're seeing heightened customer interest in Azure migration. Those customers are continuously asking us to articulate the reasons for migrating to Azure — especially since they have to convey those reasons to management.
Now is the right time for you to migrate to Azure because of three key reasons that were recently outlined for Microsoft partners:
2008 End of Support: Many customers have large deployments of Windows/SQL Server 2008/R2 versions. With the upcoming end of support for 2008/R2 versions for SQL Server and Windows Server, time is now to plan and start migrating to Azure. Learn more about 2008 End of Support.
Huge savings: Only in Azure will you get three years of free extended security updates for Windows/SQL Server 2008/R2. Combined with Azure Hybrid Benefit and Reserved Instances, these servers in AWS can cost you 5-times more vs Azure. Learn more here.
New capabilities in Azure: Over the last year, Microsoft has delivered several new Azure services such as Azure Migrate, Azure Database Migration Service, Azure SQL Database Managed Instance, and Azure Data Box. Last fall, Microsoft announced more updates to many of these services:
Azure Migrate now supports Hyper-V assessments
Azure SQL Database Managed Instance (General Purpose tier) is now generally available
Azure SQL Database Hyperscale, a new tier for large scale database migration
Azure Database Migration Service supports expanded database scenarios, including MySQL/PostgreSQL/Mongo DB and SQL Server to SQL Managed Instance migration
Azure Data Box now has a new 1 PB variant, 100 TB version is generally available now
Need help figuring it all out? Let us help answer your questions. Contact us at sales@aisn.net.
---
Laurie Head is co-owner of AIS Network. The image used is courtesy of Microsoft.