By Laurie Head
AIS Network Vice President
ASAE's Technology Conference and Expo is here in Washington, DC, from December 6-8, 2011. It sparked an idea for this week's blog: why SharePoint 2010 fits the needs of associations and nonprofits so well.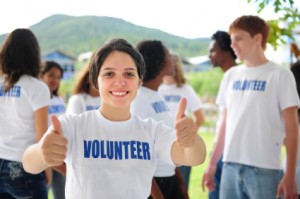 Increasingly, nonprofits and associations are turning to hosting companies like ours for help in developing a hosting solution for their SharePoint 2010 platform. Of course, being a successful supplier takes much more than having technical expertise. We know that in order to deliver the solutions that these organizations need, we must understand the special challenges they face.
At AISN, because our staff has worked for and with nonprofits, we have a clear grasp on how and why nonprofits use SharePoint differently. For example, before coming to AISN, I worked in communications for the National Association of Real Estate Investment Trusts (NAREIT) and the Business Software Alliance (BSA), two not-for-profit trade associations. I get it. Experiences such as these enable us all to understand clearly that frugality is everything in a nonprofit environment. Looking closely at strategy and execution, staying within budget and getting it right the first time is crucial.
So, do I think SharePoint 2010 can be helpful for associations and nonprofits?
Absolutely! Without a doubt, relationship management is the single-most important function for any trade association, nonprofit, membership society, volunteer organization, charity or ".org"—large or small. As I learned at NAREIT and BSA, do it well and you increase the loyalty of staff, members, donors, volunteers, vendors, the media and the public at large. Do it poorly, and you risk losing your stakeholders — essentially, your lifeline.
Therein lies the challenge. Providing world-class member services is a tall order for an organization that may already be operating with limited staff on a modest budget. Your world is already buzzing with conferences and meetings, products, dues, chapters, lobbying and government affairs, research, publications, marketing, education, communications, community, online content and e-commerce. The last thing your staff needs is to be weighed down by redundant administrative and communications tasks that result in administrative waste, lost revenue and member or donor dissatisfaction.
SharePoint 2010 allows you to implement a comprehensive collaborative platform for your nonprofit organization, no matter your role, without feeling overwhelmed by the task. Wait. Are we talking about the same SharePoint 2010 used by businesses and government agencies around the world? Yes. SharePoint, you'll find, is ideally suited for nonprofits because it is:
Highly configurable and scalable.
A source for valuable customer relationship management (CRM) tools.
Great for tools that facilitate constituent outreach (social networking, Internet sites, portals, private communities, etc.).
Super for document management, collaborative environments, business intelligence, etc.
Known for its litany of custom apps.
Supported by a strong community of SharePoint experts/bloggers, who routinely provide valuable free help .
What's the ROI? SharePoint 2010 gives you a return on investment in several ways.
Use it to:
Improve effectiveness, saving money and positively impacting your cause.
Empower your subject matter experts to share information easily through a single knowledge-management system.
Support cross-department collaboration, driving efficiency and breaking down the silos.
Mobilize constituents quickly around important issues when they arise.
Share data across all chapters, affiliates, partners and other cooperating organizations.
Automate procedures and track data efficiently using core workflow, security, governance, document permissions and records retention features.
Dare to break down silos. Each of your departments is driven by specific goals and objectives as established by your organization's board and leadership. But, how do you make sure that you are maximizing sharing the content among all of your departments, leadership and other stakeholders?
With SharePoint 2010, you get the flexibility of a platform that makes it easy for all of your subject matter experts to share information. Putting into place tools that support cross-department collaboration makes your organization more efficient and breaks down the silos that naturally evolve. Information can be indexed and rendered easily searchable for effective knowledge management and business intelligence. Plus, SharePoint's document management capabilities ensure better member service, volunteer coordination and donor participation.
As an experienced public affairs professional, I appreciate SharePoint's ability to help nonprofits manage constituent relationships. Through SharePoint, you can communicate effectively and engage your publics:
Mobilize them quickly around important issues when they arise.
Understand member adoption of key issues, products and services through reporting and analytics.
Collaborate with board members, committees and task forces.
Share data across all chapters, affiliates, partners and other cooperating organizations.
Provide educational opportunities.
Build intranets, extranets and public-facing Web sites.
Have a look at our Web page focused on SharePoint for associations and nonprofits and see also our page addressing SharePoint for Internet Sites. I like the Conservation International case study on that SharePoint FIS page. Be sure to watch the video.
These pages also respond to the question, "Why Host SharePoint 2010?" Quite simply, by hosting your SharePoint platform, you're likely to get a world-class Service Level Agreement that offers the security, availability and accessibility you need to meet all of the IT challenges and changes you face. 100% guaranteed too.
Are you working for a nonprofit that uses SharePoint? What do you like about it? Do you need SharePoint managed services in addition to hosting? Let me know your thoughts. Feel free to comment below.