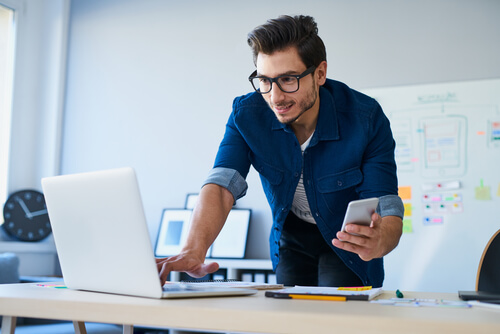 With end of support for both Windows 7 and Office 2010 rapidly approaching, now is the time to help our customers get modern and move to the cloud with Windows 10 and Office 365. AISN believes these products will not only help you get modern, but they will also help you increase productivity and security.
Windows 10 and Office 365 are intelligent solutions, bringing together best-in-class productivity with the advanced security and device management capabilities to help safeguard your business. Drive productivity with intelligent tools built into Office. Get work done with cloud email and calendaring, access to files from almost anywhere, and easy integration with other commonly used apps and solutions. With Windows 10 and Office 365, give yourself more time to build your business and achieve even more.
Finally, these products allow you to reduce your IT costs over time by simplifying device management and staying up-to-date. We'd love to answer your in-depth questions about just how well this solution works. Give us a shout! Contact us now.
Laurie Head is Co-Owner and VP, Marketing/Communications.