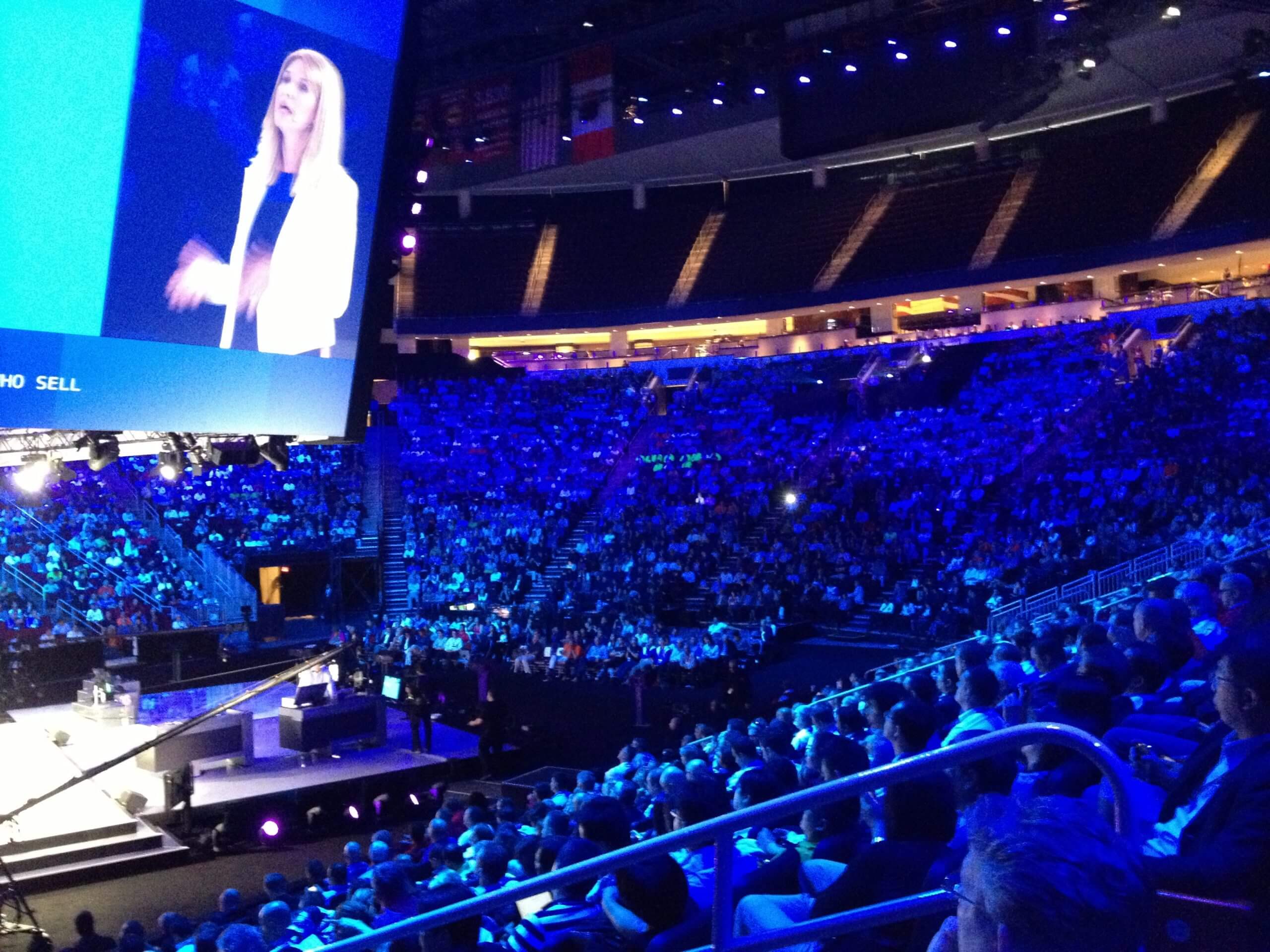 By Jay Atkinson
AIS Network CEO
Microsoft says it"s been a year of "amazing launches" and they say that their partners, like us, have certainly delivered.  Indeed!  Our Microsoft SPLA licensing is up 600% over the last couple of years.  That"s pretty telling.  The large enterprises that we serve are still quite serious about outsourcing their hosting needs, despite what has been a sluggish economy.
I"m delighted to be in Houston this week to speak (tomorrow!) at the 2013 Microsoft Worldwide Partner Conference.
Attending the WPC 2013 in Houston are over 14,000 Microsoft partners, representing 150 countries across the globe.
Today, we heard from Steve Ballmer about Microsoft"s transformation as a company and the four trends underpinning our transformation: cloud, mobility, big data and enterprise social.  The opportunities here are endless, he says.
Here are three of Today"s Biggest Announcements:
IDC Cloud Profitability Study: In talking with companies that generated more than 50 percent of their revenues from the cloud, IDC saw that these partners are growing at more than double the rate.
Office 365 growth is explosive: Office 365 is on track to become one of the fastest growing businesses.
Windows 8.1 RTM available to OEM partners in late August: This means OEMs will be able to get the RTM bits and begin preparing devices with Windows 8.1 just in time for the holiday shopping season!
As Steve Ballmer said during his keynote today, "No matter what happens to consumerization we, together, will deliver devices and services."
I will continue to maximize my time this week during the WPC by speaking at a session about excellence in marketing, networking with other partners, hearing from industry experts, and charting our own path for the future.  Stay tuned….